Belhocine: "Hopeful achievement"
MONDAY, 22 APRIL 2019, 21:51 - lajoya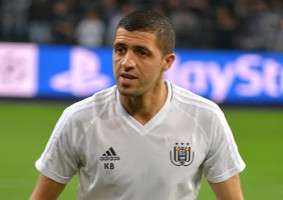 INTERVIEWS Karim Belhocine was cautiously optimistic after the match against AA Gent. No, it was not possible to win, but the ad-interim coach saw hopeful things for the next games.


Belhocine saw that the confidence of his players is not completely back, but he did see mentality, and that is what he had asked for. "I have seen my players compete today and I asked them to do that. It's just a shame that we didn't take the three points. But I have seen mentality, effort and solidarity and that makes me hopeful for the remaining games."

"The confidence is not completely back. We had a good chance to open the score but we left it. Yet there are certain players who are starting to take their responsibility and take the rest with them. That's a good start to trying to grab points in the future. Ghent was dangerous on the counter and yet we were able to keep the zero. We earned more than one point today, "said Belhocine.


Source: © Internal source
anderlecht-online forum