Sels: "My future depends on Coucke"
SATURDAY, 24 FEBRUARY 2018, 15:49 - lajoya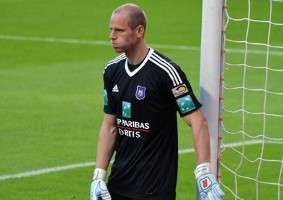 INTERVIEWS Yesterday, Frank Boeckx went back to Munich for a check up of his back. In the meantime Matz Sels has taken his place under the bar as number 1 at RSC Anderlecht. The goalkeeper is on loan from Newcastle until the end of the season, but does not say no to an extended stay in Anderlecht.


"Now that there is certainty in the goal, I have also raised my level", Sels is honest, "I do not know what the future will bring, but I am open for  a conversation with Coucke. My future really depends on him. There's no purchase option, but it will not be easy to return to Newcastle and play there. On the other hand they have also paid a lot of money for me and they may want to recover some of it. "


anderlecht-online forum