Mykhaylinchenko sings for four years
TUESDAY, 14 JULY 2020, 12:10 - Macuz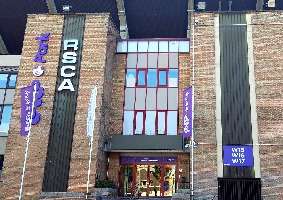 TRANSFERS - OTHER The agreement has been closed according to Het Nieuwsblad, therefore it is the newspaper that addresses RSC Anderlecht; Bogdan Mykhaylichenko sings a four-year contract. The Ukranian does not arrive until after July 19 because the Ukranian competition with his current club Zorya Luganks.

Former Anderlecht player, Oleg Iachtchouk has nothing but praise for Bogdan: "He is an international potential. He is not lucky that there are already two good players in his position with the national team. But a transfer to Anderlecht can now put him in the correct path, establish a path".

Disadvantage for Mykhaylichenko: he takes cards quite easily. Last season only thirteen yellow cards and one red.

Purple & White pays around 500,000 euros for Mykhaylichenko and gets it from Werder Bremen and Shakthar Donetsk, who also had his sights set on the left side.


Source: HNB (Koen Van Uytvange and Jürgen Geril)

anderlecht-online forum