Luckassen returns to training today
TUESDAY, 14 JULY 2020, 11:22 - Macuz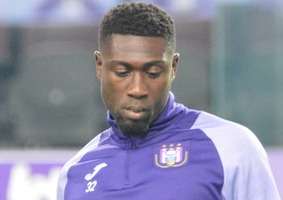 TRANSFERS - OTHER The deal is done, RSC Anderlecht has reached an agreement with PSV to rent Derrick Luckassen for one more year. There is no purchase option included in the rental agreement. Luckassen is expected to return to training at Neerpede today.

Therefore, all the signatures are already there and everyone agrees with the new agreement. Luckassen signed with PSV for another year and remains active with Anderlecht, so his value will not decrease and perhaps increase next season.

Luckassen had previusly indicated that he no longer wanted to play for PSV and he certainly saw an extended stay in Brussels. RSC Anderlecht also requested rented him for another year because the final purchses were too expensive.

So now a path has been found that all three parties are happy with. Luckassen normally shows up for training at Neerpede.


Source: HNL (PJC)

anderlecht-online forum