Trebel as left wing against STVV
SATURDAY, 11 JULY 2020, 17:00 - Macuz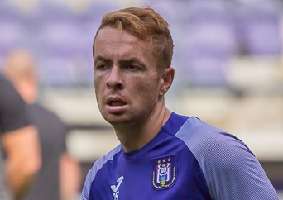 OTHER Today at 1 pm RSC Anderlecht played its second exhibition game of the new season. The press is not yet allowed until further notice. Although our DavidBxl will do everything possible to keep you informed from his terrace. He could see Trebel enter the field as a left back.

Adrien Trebel has been linked to the Mid East and is not reluctant to do so. Only the transfer market does not open ther until August. Meanwhile, the frenchman must also come to play because, meanwhile, again from December 15, 2019. Partly due to injury, but also because he is on a side track at RSC Anderlecht.

He request to play during exhibition games and that may be the case against STVV, although that will be like a left back because color is scarce there.


Source: HNB (jug)

anderlecht-online forum