Eleven Sports wins battle for Pro League media rights
FRIDAY, 14 FEBRUARY 2020, 16:30 - lajoya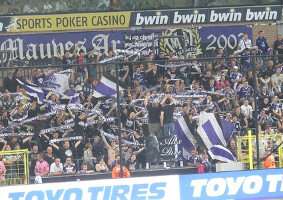 OTHER After three long meetings, the Pro League has decided to sell the media rights to Eleven Sports. The final word on that is far from being said, because after the vote, KAA Ghent and Antwerp decided to abandon collective sales.


A two-thirds majority was needed to grant media rights to the English media magnates Eleven Sports, which two-thirds majority was found on Wednesday.

The professional clubs can therefore count on an annual sum of 103 million euros. However, KAA Ghent did not agree with this and therefore decided not to participate in the collective sale of the rights.

Distribution key

In addition to a two-thirds majority, unanimity was also needed with regard to the distribution key, the way in which the sum of money would be distributed among the 24 professional clubs from 1A and 1B. The majority approved the distribution key, only Antwerp as one of the eleven little ones (the so-called "K11") did not participate in the story. "The Great Old" wanted to see more money on the table and therefore abandoned the collective sale.

Effects

The Pro League announces via CEO Pierre François that further research will be done on how the process can be continued. In the first instance, the association of professional clubs still hopes to reach a consensus and in this way to let Ghent and Antwerp participate in collective sales. "If necessary, we enforce it legally," said a furious Pierre François.

Time is slowly beginning to push, because the procedure is only valid for a collective sale of the individual rights. As a result, it is not yet 100 percent certain that Eleven Sports actually has the media rights.

On Monday evening, the emergency meeting at the Crowne Plaza seemed only a formality. In principle, an agreement was concluded on the Board of Directors concerning the distribution key, but Antwerp and Ghent are now turning their opinion at the last minute.
 


Source: © Internal source
anderlecht-online forum