Lardot leads Standard - Anderlecht
WEDNESDAY, 11 DECEMBER 2019, 13:28 - lajoya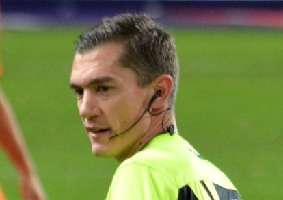 GAMES Jonathan Lardot has been appointed to steer the top game between Standard and Anderlecht this weekend in the right direction. He will be assisted by linesmen Florian Lemaire and Laurent Conotte and fourth official Wesli De Cremer.


This season, Lardot did not yet lead a match for Anderlecht and one for Standard. On August 11, Standard lost 2-1 against STVV with him as referee.

Standard and Anderlecht will meet each other on Sunday at 2.30 pm at Sclessin.
Source: © Internal source
anderlecht-online forum