Another serious blow for Anderlecht
MONDAY, 2 DECEMBER 2019, 22:12 - Skyhawk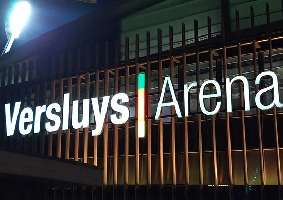 GAMES Anderlecht suffered another avoidable defeat yesterday. The Mauves lost against KV Ostend with 3-2. Anderlecht came 3-0 behind and only managed to score twice in the last few minutes. Meanwhile they had also missed a penalty.

The Mauves performed badly in the first half. After just a few minutes, the Brussels' team already conceded a goal: Kana gave a bad pass to goalkeeper Van Crombrugge who hadn't anticipated on Ostend's fast striker Akpala. Van Crombrugge lost the ball and Akpala scored: 1-0. The home side remained better and created chance after chance. Another blunder led to the second goal: Kompany missed his interception and Kana couldn't stop the fast Akpala. His shot was blocked by Van Crombrugge, but Jonckheere, left alone, scored the rebound: 2-0.

The second half didn't bring anything better for Anderlecht, on the contrary. Ostend kept creating chances, but it was Anderlecht that claimed a penalty after a hands ball in the box. Roofe missed from the penalty spot and also couldn't score in the rebound. Hjulsager made the situation worse: he dribbed Cobbaut and Zulj and scored 3-0.

Anderlecht, under impulse of Doku who had come into play, scored a few minutes before the end thanks to Chadli. In injury time, Doku himself made a second one. A minute later, Anderlecht claimed another penalty for a foul on Chadli, but the referee didn't react. The matched ended on 3-2.


Source: © Internal source
anderlecht-online forum