Heavy suspension for former tester Meschack
TUESDAY, 19 NOVEMBER 2019, 21:21 - lajoya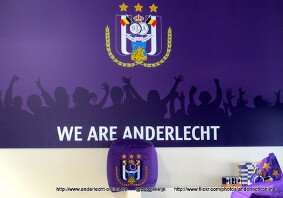 OTHER The Congolese Elia Meschack, who was on trial at Anderlecht this summer, is suspended for twelve months according to Het Laatste Nieuws after he had tried to get  a transfer in Switzerland with a fake ID.


At the beginning of August two players from Mazembe arrived at Anderlecht, Zola and Meschack. Because Meschack had played a good Africa Cup, an agreement seemed to be in the making with the midfielder / winger. But in the end, nothing came of that. After all, Meschack himself went to Young Boys Bern in Switzerland to try and get a contract there.

That is where the Congolese  got into trouble, since they discovered that Meschack was born in 1996 and not in 1997, as stated on his identity card. The player is now for one year denied access to all sports facilities and to the Congolese national team.


Source: © Internal source
anderlecht-online forum