Mostly talks on the first working day
TUESDAY, 8 OCTOBER 2019, 11:23 - lajoya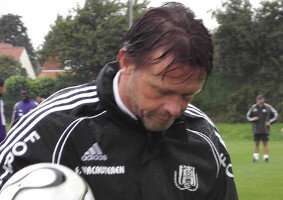 OTHER The first official working day of Frank Vercauteren is finished. It mainly consisted of conversations and information rounds. The players got an extra day of rest, apart from the ones that had to be on Neerpede for care. Vincent Kompany spoke with Vercauteren and rehabilitated in the fitness.


Vercauteren wanted to talk to Kompany about the selection and the way of working. With Michael Verschueren it was about the overall operation of the club.

Today Vercauteren is officially presented to the press.
Source: © Internal source
anderlecht-online forum