"Shoulder is part of the arm"
TUESDAY, 8 OCTOBER 2019, 10:26 - lajoya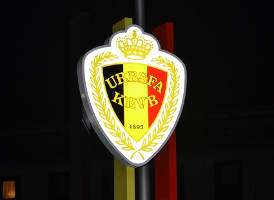 OTHER The Professional Refereeing Department (PRD) has explained the rejected goal of Nacer Chadli on Friday in Charleroi. According to the PRD, the VAR did not have to intervene because the referee clearly did not make a mistake. But, and especially that is striking, the PRD does say that the goal was rightly rejected for hand play.


The regulations state that the VAR must only intervene in the event of a 'clear and obvious error'. That was not the case on Friday, so it sounds. "The images do not show a clear error from the referee. Multiple images are needed to analyze the contact and the Professional Referee Department does not expect VAR intervention in this situation."

VAR Nicolas Laforge did it and told referee Erik Lambrechts to reject the goal. Chadli touched the ball with his shoulder and the PRD admits that too. "The goal has been scored with the upper shoulder, which is part of the arm," it says. Striking: up to now we have always assumed that hitting the ball with the shoulder is not hands.

The fact that Lambrechts did not go and watch the images himself and followed the VAR judgment was a correct course of the procedure. The attacker's hand play is a 'VAR factual decision', which means that no interpretation is possible. In such a case, the VAR informs the referee and does not have to view the images himself to make a judgment.


Source: © Internal source
anderlecht-online forum