Kompany has to appear in front of License Committee
MONDAY, 7 OCTOBER 2019, 17:06 - lajoya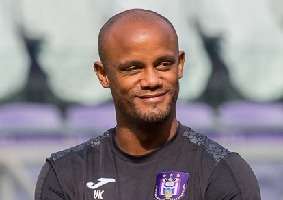 OTHER Vincent Kompany has to report to the license committee tomorrow. They want more clarity about the role of the player-manager. Kompany is not currently in possession of the right qualifications to be the Anderlecht head coach. For that reason, the license committee wants to take a closer look at the matter.


Anderlecht must be able to prove that not Kompany, but Simon Davies took the decisions in recent months. Last week, general manager Michael Verschueren stated that Kompany had not once set up the line-up. If Anderlecht cannot prove this, a possible penalty awaits. These sanctions vary from a fine to even the loss of the license. No penalty is also an option.

However, there was already a precedent. Karim Belhocine was also not in possession of the required diplomas in the 2016/2017 season when he acted as T1 at KV Kortrijk. KV Kortrijk was then fined € 5,000. In the meantime, Belhocine, coach of Sporting Charleroi, does have the necessary documents.

With the appointment of Frank Vercauteren, RSC Anderlecht has in the meantime brought a (qualified) coach on board.


Source: © Internal source
anderlecht-online forum