"Stick to our system"
TUESDAY, 17 SEPTEMBER 2019, 14:06 - lajoya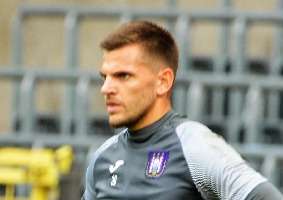 INTERVIEWS Hendrik Van Crombrugge kept his team straight several times, but eventually had to give in on a shot by Miyoshi. The goalkeeper is satisfied with his performance, just a pity that it does not bring points. He also sees no reason to change the system, the results will follow.


"The first half we played very well, just a pity that we could not cash in on the field dominance. When we fell late in the second half with ten, we knew it was going to be difficult", Van Crombrugge is honest, "I am very satisfied with my personal achievement, just a pity that the points were not followed. "

There are voices to change the system so that maybe more points are finally added, but the goalkeeper sees no reason to do so: "Why change? From the beginning, we have held on to our system."


Source: © Internal source
anderlecht-online forum