Agent Christophe Henrotay arrested
WEDNESDAY, 11 SEPTEMBER 2019, 12:51 - lajoya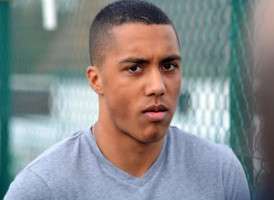 OTHER Two people were arrested this morning during several house searches in the context of financial fraud in football. The two are suspected of money laundering and bribery when transferring football players. One of them is Christophe Henrotay, who was arrested by the French authorities in Monaco this morning.


It is not yet clear which transfers are involved. But Henrotay arranged the transfers of former Anderlecht players Aleksandar Mitrovic, Romelu Lukaku, Youri Tielemans (photo) and Leander Dendoncker. He also acted as an intermediary for Real Madrid goalkeeper Thibaut Courtois.

The federal public prosecutor indicates that the arrests are the result of searches at RSC Anderlecht and the Belgian Football Association at the end of April this year. This morning a total of seven house searches took place, 4 in Monaco, 2 in Belgium and 1 in London.


Source: © Internal source
anderlecht-online forum