Kompany: "Communicating my vision with the supporters"
MONDAY, 17 JUNE 2019, 15:42 - lajoya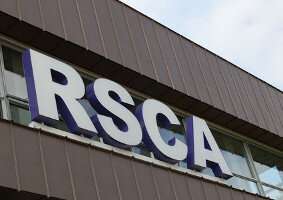 INTERVIEWS From Tuesday until Thursday, Vincent Kompany organized a team building with his new staff. In a video message, the new player-manager of Anderlecht talks about the importance and his ambitions for the coming season. "Everyone needs to get better: staff, team, supporters, everyone."


"For me it was important to see that the people who participated left here with a positive feeling. We still have to work on many things. Many things need to be improved. That's okay, that's normal. But without a positive energy it is impossible to realize that. We have realized more than ever that it is about Anderlecht. We must do it for ourselves. We must try to form a whole to get out of this situation together. I think we will create something special. "

"We came here on team building with most of the staff. It is important to get to know the people. Last season was a traumatic season. Not only for the staff, but also for the players and the supporters. It is important to communicate a certain vision with as many people as possible I will do that with the supporters, with my staff and with the players I want to give them the feeling that we have to follow a plan, a vision, then we will get out of this situation "

"It was fantastic to have everyone together and to see the different departments talk to each other about issues they had never discussed. In the end, everyone should get better: staff, team, supporters, everyone."
 


anderlecht-online forum