Delcroix nominated for the Golden Boy Award
SUNDAY, 16 JUNE 2019, 22:05 - lajoya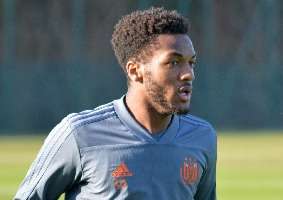 OTHER Hannes Delcroix is one of the hundred young football players who have a chance to win the Golden Boy Award. This prize from the Italian newspaper Tuttosport rewards the best player under 21 in Europe. Last year Ajax defender Matthijs de Ligt won it.
 


Tuttosport announced a hundred names. Twenty drop out each month until twenty remain on October 15. From these 20 players, a jury of sports journalists from Europe's most prominent sports media selects the winner. Belgium is not represented in the jury.

You can consult the complete list on the Tuttosport website. You can also vote for your favorite there.
anderlecht-online forum