Zetterberg took a step back himself
THURSDAY, 7 MARCH 2019, 13:09 - lajoya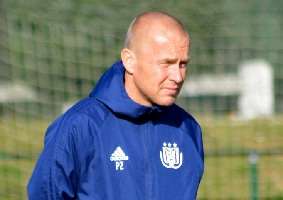 OTHER Pär Zetterberg decided to no longer take place on the bench during games. That writes Het Nieuwsblad. Zetterberg finds that his role stops once the game starts. Here and there you can also hear that Zetterberg does not want to be the victim if the technical staff would ever be fired.


Zetterberg wants to commit to Anderlecht for a longer period of time. He sees it as his task to guard the DNA of the club. That is why he does not want to get too closely involved with the technical staff. Because if the staff would be fired, he also risks losing his job.

Zetterberg is still on the field during the training sessions. Sometimes he gives advice, especially to the offensive players.

During the last two games against Club Brugge and Lokeren he was no longer on the bench, but in the stands.


Source: Het Nieuwsblad (jug)

anderlecht-online forum