Coucke: "This club will come back"
SATURDAY, 9 FEBRUARY 2019, 19:55 - lajoya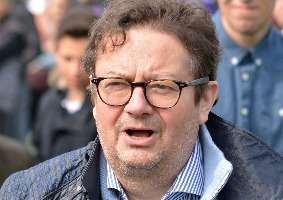 INTERVIEWS Marc Coucke was a guest at 'De Afspraak' on Canvas on Thursday. He was there to discuss the problem around the pharmaceutical industry. Inevitably RSC Anderlecht also came up for discussion. And Coucke was clear: "This club is coming back".


Soon Coucke will soon be a president for one year at RSC Anderlecht, time to look back. He admits he has done things wrong, but has not regretted his decision for a minute.

"I do not regret it at all, that would be very bad, but in some respects I do not know what's going on around the club and how much everything is being enlarged. If you pick your nose there, it's national news. I did not expect that to happen, it makes it a bit more difficult to change things."

"Anderlecht is not the first project that I have, and experience shows me that the first year you will encounter a lot of things if you want to change it", Coucke continues, "But I've never seen them come every week filming and say: 'Look, he is doing that and that is wrong'. "

Supporters

"I think the supporters are very positive. I do not know at what time it will be, but this club is coming back. If we celebrate that, it will be all the more enjoyable. Do I still believe in it? Obviously, "says Coucke.


Source: © Internal source
anderlecht-online forum