Obradovic: "Rutten believes in me"
MONDAY, 21 JANUARY 2019, 19:51 - lajoya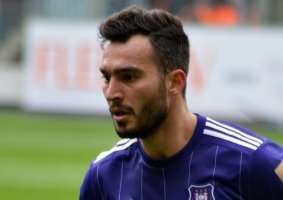 INTERVIEWS Before the winter break you saw Ivan Obradovic only with the Reserves. Yesterday he was again at the kickoff with the first team. The Serb is particularly delighted that he got a new chance from Fred Rutten: "Because I'm still the same player."


18 April 2018, that was Obradovic's last game for RSC Anderlecht's A-team: "The past few months have been tough. But I am still the same player. That's why I'm glad that this trainer does believe in me. It was good to play another 90 minutes ".

"Three days before the group left for a winter training camp, I got a phone call that I belonged to the first team again", continues the Serbian, "The coach expects me to help the youth."


Source: HLN (MJR)

anderlecht-online forum