Four A-core players do not participate in training camp
TUESDAY, 8 JANUARY 2019, 10:22 - lajoya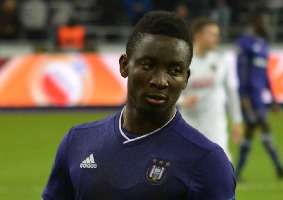 OTHER Yesterday, Anderlecht left to Spain for a winter training camp and according to Het Laatste Nieuws, four players of the A-core have stayed at home. The most surprising name is the one of Mohamed Dauda. The 20-year-old Ghanaian got a lot of play minutes before the winter break.


Dauda is number three in the ranking of the strikers after Landry Dimata and Ivan Santini.

That Kristal Abazaj and Luka Adzic stay at home is no surprise. The two summer acquisitions could never break through and may leave again.

Finally, Abdul Karim Dante does not go along as well. The young Malinese also disappeared this season from the A-core.
Source: © Internal source
anderlecht-online forum