Hanni: "I'm not running from the fans"
FRIDAY, 2 FEBRUARY 2018, 14:53 - lajoya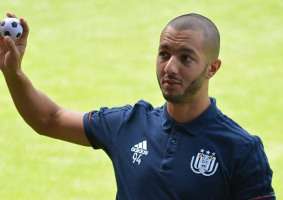 INTERVIEWS Sofiane Hanni has been under fire for a while with the fans. He was regularly treated with a flute concert. Most see his transfer as a run. "Not true," Hanni responds, "This was an opportunity that I could not let go."


In addition to Spartak Moscow, Burnley also showed interest. It made Hanni doubt: "Because everyonedreams of playing in the Premier League, but the feeling at Spartak was better. I just felt that they really wanted me. The offer was also more concrete than Burnley's. "
anderlecht-online forum