Europa League: Anderlecht in pole position for qualification
FRIDAY, 10 MARCH 2017, 11:57 - D.A.B.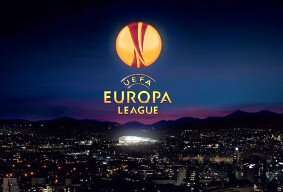 GAMES Anderlecht beat APOEL Nicosia yesterday with 0-1. With this result, the Mauves are in pole-position to reach the quarter finals of the Europa League. A victory or a draw next week at home is enough for qualification.

The Belgian side started with Hanni and Stanciu together in the team. Najar was placed on the left back position, Appiah on the right back.

Anderlecht dominated the first half. The Brussels' team had control over the match and created a few smaller chances. APOEL needed a lot of fouls to break Anderlecht's pace. Halfway the first half, Hanni stole the ball after the home team had made a a defensive mistake. Via Dendoncker and Chipciu, the ball reached Stanciu who opened the score with a shot in the lower left corner: 0-1. 

APOEL had more offensive intentions in the second half and developed some pressure. Anderlecht limited themselves to defending the lead and counter attacking. But bad passes on both sides seriously hampered any offensive ideas. By the end of the match, Rubén had to save one good shot and was helped by the crossbar a bit later on a free kick. On the other side, Acheampong and Bruno had two excellent chances to increase the lead. But both of them missed though, alone in front of goalkeeper Waterman. Final result: 0-1.


anderlecht-online forum