Anderlecht smashed Mouscron with 7-0
SUNDAY, 27 NOVEMBER 2016, 23:40 - Skyhawk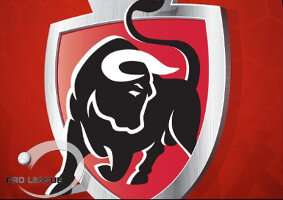 GAMES Anderlecht beat Mouscron tonight with a heavy 7-0 score. Massimo Bruno was man of the match, but also Stanciu and Hanni played an excellent match. Andy Najar made his comeback after more than 9 months of inactivity due to a knee injury.

Anderlecht really dominated the match today. The 7-0 score wasn't even exaggerated. Mouscron only had one small chance, after 87 minutes of play. That wasn't really abnormal, since the visitors were knocked-out by Anderlecht rapidly. After just one minute, Teodorczyk already headed the 1-0 against the net on a centre of Bruno. Hanni scored the 2-0 after 20 minutes of play, again on a pass of Bruno. A few minutes later, Delac beat his own goalkeeper when he tried to intercept a pass of Hanni. And Stanciu put the 4-0 score on the score board right before half time with a fantastic shot. In the meantime, Hanni had also hit the crossbar.

At the beginning of the second half, the ball just didn't want to go in. Bruno hit the crossbar, a few minutes later Teodorczyk needed too much time in front of an open goal and missed and also Nuytinck was stopped by the goalkeeper. 
The pace of the match dropped after those chances, but Mouscron could not do anything back. Spajic could have gotten a red card though when he hit Mouscron's Trezeguet with the elbow in the box. The referee didn't react though. 15 minutes before the end, Anderlecht started a final offensive. First, Tielemans scored from the penalty spot after Acheampong had been brought down in the box. Not much later, Spajic headed the 6-0 against the net on a corner kick and in the last minute man of the match Massimo Bruno made the seventh of the evening. 


anderlecht-online forum