Anderlecht to suffer a humiliating defeat
WEDNESDAY, 28 SEPTEMBER 2016, 00:06 - Skyhawk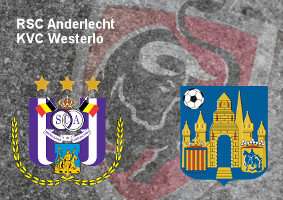 GAMES Anderlecht lost against Westerlo on Sunday. The Mauves, without Tielemans and Deschacht, played an incredibly weak match and lost with a 1-2 score. It's Anderlecht first home defeat in the Jupiler Pro League in over more than a year.

The first half was boring for the spectators. Anderlecht's defense looked weak, the midfield was not present and the strikers were not reached. The result was a few small chances and a logical 0-0 score at half time. Westerlo had the best chance of the first half with a good effort of Acolatse, saved by Roef.

Capel and Hanni were close to scoring the opening goal at the beginning of the second half, but it didn't take long before the pace dropped again. Michael Heylen, loaned by Anderlecht to Westerlo, gave his ex-club what they had asked: he headed the 0-1 against the net. 

Coach Weiler reacted by swapping defender Nuytinck for striker Bruno. The extra offensive power resulted in an increased pressure, but without creating serious chances. Seven minutes before the end, Hanni eventually scored the equaliser, but one minute later Rommens brought the visitors ahead again. Though it remains uncertain whether the ball really crossed the line. Roef saved the effort, the ball bounced off the crossbar and went in ... or not? Fact is that the goal counted and Anderlecht lost the match: 1-2. 


anderlecht-online forum