Easy victory over Qabala in Europa League
WEDNESDAY, 21 SEPTEMBER 2016, 04:58 - Skyhawk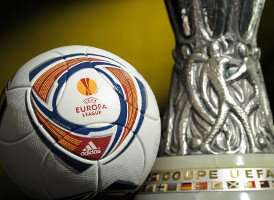 GAMES Anderlecht started the Europa League with an easy victory over Qabala. The Mauves are also leading the group after the first matchday as Mainz and Saint-Etienne both took one point after a 1-1 draw.

Anderlecht dominated most of the match and rapidly scored the opening goal. Teodorzcyk opened the scored on a centre of Uros Spajic. A few minutes later, another defensive blunder led the equaliser of Dabo: 1-1. Anderlecht needed a few minutes to regain control over the match and also lost Tielemans with an injury. Anderlecht produced a whole lot of chances, but the ball just wouldn't go in. Until Dos Santos assisted with an own goal after  41 minutes: 2-1.

The match didn't change a lot after the break: Stanciu and Hanni created chance after chance, but the 3-1 only fell after 77 minutes through Diego Capel. This was also the final score.


anderlecht-online forum