Weak performance may cost Anderlecht the title
SUNDAY, 24 APRIL 2016, 23:39 - Skyhawk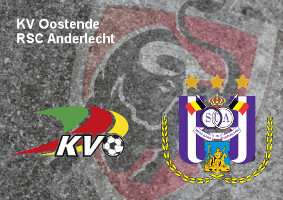 GAMES Anderlecht may have lost the title in Ostend. The Mauves played an incredibly weak game and lost 4-2. That way, the gap with Bruges is now again 3 points. 

The Mauves started well and dominated the first five minutes of the match. Acheampong and Praet had the first chances of the match, but missed. Anderlecht also deserved a penalty after a foul on Acheampong. But the goal fell on the other side. After just 7 minutes Akpala scored. A bit later Canesin doubled the lead. Anderlecht didn't really react and only had small chanced through Defour and Okaka. El Ghanassy decided the match on the other side in the last minute of the first half: 3-0.

Everyone expected a furious Anderlecht in the second half, but that didn't happen. Ostend easily controlled the match until Defour scored the 3-1 with a hard shot after 77 minutes. But just a few minutes later, the difference was again three goals when Canesin scored: 4-1. 

The Anderlecht fans couldn't take it anymore and one even invaded the pitch. The game was stopped for ten minutes while the visiting fans kept fighting. When the match continued, Sylla scored 4-2, but it was all too little too late.


anderlecht-online forum