Frist professional contract for Timon Vanhoutte
FRIDAY, 31 JULY 2020, 14:04 - Macuz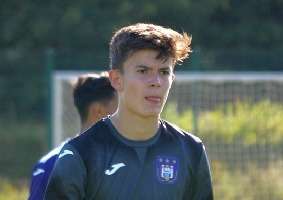 YOUTH In mid-July we noticed him during a core A training; today he signs his frist professional contract with RSC Anderlecht. In 2018, the young goalkeeper chose the Purple Talents Project after his stint at KV Kortrijk and Club Brugge.

This comes as no surprise to fans of Anderlecht's youth, because 16 year-old Vandenhoutte, has already demostrated his qualities at Neerpede several times.

"My goal is to become a member of the A team like many other young RSCA talents. I chose the Purple & White because young peopel here have real opportunities to develop, both on and off the field," syas Timon Vanhoutte on the official website from Anderlecht.
Source: rsca.be

anderlecht-online forum