New webpoll: will Anderlecht get Play-Off 1?
MONDAY, 4 NOVEMBER 2019, 17:03 - lajoya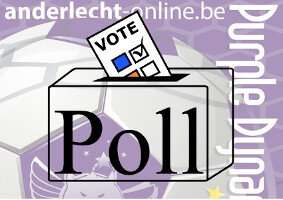 WEBSITE The regular competition is almost halfway and Anderlecht is currently in eleventh place. There is a gap of five points between Anderlecht and the Play-Off 1 places. There has already been extensive speculation in the media as to whether Anderlecht will get Play-Off 1. But what do you think?


Do you believe in Play-Off 1? Or do you see the ghost of Play-Off 2 appearing from April? And what do you think about that? Let us know in the new webpoll. Enter the new webpoll on the homepage per language.

Previous webpoll: you believe in Vercauteren?

In our previous webpoll we asked about your expectations with the arrival of Frank Vercauteren. More than three-quarters believe that Verauteren is the perfect addition to Project Kompany.

15 percent fear that Vercauteren will ensure less youth and duller football. One in ten voters thinks that Vercauteren's coming won't make much of a difference.
 
 


Source: © Internal source
anderlecht-online forum