Mertens to Anderlecht?
TUESDAY, 10 SEPTEMBER 2019, 18:07 - lajoya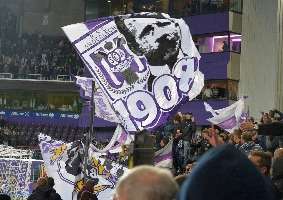 TRANSFERS The Italian media has been speculating for a while about the future of Red Devil Dries Mertens. The player still has a contract with Napoli until the end of the season, but the Italian vice-champion would not want to offer the 33-year-old striker a new contract, so he would become a free player.


However, the player is not yet busy with his future, he first wants to focus on Napoli and the Red Devils. Yet the press is already speculating about it: a return to Belgium is possible, but China and the MLS are not excluded. Although a Belgian piste seems the most likely, he can be closer to his family and friends, but he still plays soccer at some level. His wife, Kat Kerkhofs, would also like to see him come to Belgium. She is building a career in the Flemish showbiz and would like to see him return here.

A transfer - or talks about the transfer - are still far away, but the future will tell whether the Italian press has correctly assessed Mertens' future.


Source: © Internal source
anderlecht-online forum