Transfer Trebel not for immediately
FRIDAY, 16 AUGUST 2019, 21:41 - lajoya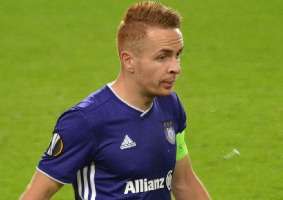 TRANSFERS It's been quiet around Adrien Trebel for a while. The Frenchman has to leave Anderlecht, but his name rarely or never appears in the transfer messages. Het Laatste Nieuws knows that Nantes is still interested, but that a departure may be for the last days or hours of the transfer period.


The stumbling block is known: the generous salary of three million euros gross that Trebel earns and which he does not want to lose. At Anderlecht, however, they are convinced that it will find a way to sell Trebel.

Nantes has recently hired a new coach with Christian Gourcuff. He would like to include Trebel.
Source: © Internal source
anderlecht-online forum