Kompany returns to Anderlecht!
MONDAY, 20 MAY 2019, 12:59 - lajoya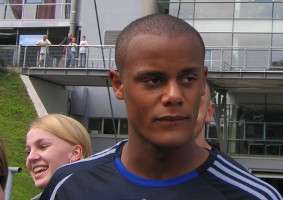 TRANSFERS Vincent Kompany returns to Anderlecht to take up a position as a player-manager. Both the club and the player announced this yesterday. Kompany started his career at a young age (see photo) and now returns after 13 years.


The 33-year-old Kompany started his career at the age of six at Sporting and now returns to his great love. The brand new winner of the English FA Cup and title signed for 3 years.

Kompany spoke with the new board earlier this year. Both parties exchanged their views and apparently found an agreement.

How his position as a player-trainer will be filled in, has yet to be made clear. Kompany wants to mirror the football of City to the one of Purple & White.


Source: © Internal source
anderlecht-online forum