Trebel is still not training
WEDNESDAY, 14 FEBRUARY 2018, 08:48 - lajoya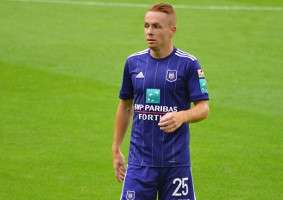 INJURIES It remains to be seen and hope that Anderlecht can appeal to Adrien Trebel on Friday against STVV. Yesterday, the French midfielder, who is struggling with hamstrings, still did not participate in training. If Trebel does not get fit, this will cause the worst for Friday.


Anderlecht can not count on Sven Kums and Leander Dendoncker on Friday. Both central midfielders are suspended. Last Friday, Hein Vanhaezebrouck said that he counted on a return of Trebel for the game against STVV, but that is to be seen.

Vanhaezebrouck can only hope that Trebel gets fit. Since Trebel signed for Anderlecht a year ago, Anderlecht did not win any league game in which the midfielder did not play.


anderlecht-online forum