U21, with Vlap, lose against Lierse
SATURDAY, 9 JANUARY 2021, 23:39 - lajoya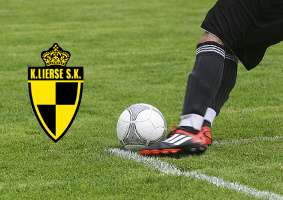 GAMES Anderlecht lost a friendly game against Lierse this afternoon with 2-1. The Purple & White competed with the U21 and Michel Vlap. The Dutchman played for an hour. Although he did not play a big game, he showed himself eager.


Het Nieuwsblad saw how Vlap set up various attacks and started chasing the ball regularly. With a better finish he could have written two assists to his name. Mario Stroeykens also played for an hour.

Mohammed Yaya Guindo gave Anderlecht the lead after 42 minutes, but after goals from Younes Ben Hammou and Fessou Placca, Lierse won.

The Purple & White played with he following players: Vanhoutte, Camara, Debast, Lissens, Masscho, Engwanda, Stroeykens, Mehssatou, Vlap, Daskevics, Sadiki, De Wilde, Leoni, Michez, Stassin, Guindo and Swinnen.


Source: © Internal source
anderlecht-online forum