English games on training
FRIDAY, 27 NOVEMBER 2020, 12:21 - lajoya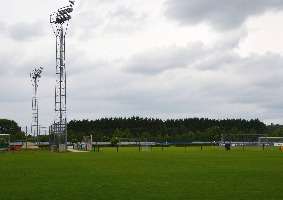 OTHER Vincent Kompany has repeatedly mentioned that there is lack of aggressiveness in the team. To tighten that up, has been organizing English training games for a while. Two teams play against each other without a referee, anything is allowed, except of course actually injuring each other.


In this way Kompany wants to give the team an English mentality: more aggressiveness and more fighting spirit. Incidentally, the coach also believes that the Belgian referees whistle too soon and therefore allow too little play.

Physical coach Damian Roden also tries to push the players to the limit. His motto is: your body can do more than you think. This will come in handy next Sunday, against Standard Liège.
 


Source: © Internal source
anderlecht-online forum