Anderlecht defeated by Beerschot: 2-1
THURSDAY, 26 NOVEMBER 2020, 15:16 - D.A.B.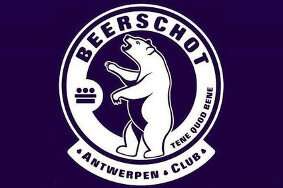 GAMES In a direct confrontation for the second place against Beerschot, Anderlecht brought a dramatic performance on the pitch. The Mauves lost with 2-1 and are now back on the seventh place in the ranking...

Beerschot had the upper hand in the first half. Aggressive football with high pressure brought Anderlecht into trouble. Wellenreuther, who replaced Van Crombrugge, had to save a shot after just two minutes. Not much later, Delcroix had to do the same. On the nineth minute, Holzhauser hit the crossbar with a corner kick. Only Tau could create a little danger on the other side, but not enough to even threaten goalkeeper Vanhamel. 

Anderlecht restored the balance in the match half way the first half, but when Verschaeren lost the ball on the midfield, a fast counter resulted in a goal (1-0, Coulibaly). Anderlecht had, besides a few shots from distance, no reaction. Beerschot on the other hand kept creating chances but the scoreline remained unchanged.

Kompany replaced Verschaeren during half time for Vlap. The Dutchman immediately had a huge chance, but he deviated Nmencha's center over the crossbar. Minutes later, Delcroix made a penalty foul and Holzhauser converted the penalty in two times (2-0).

Also after the 2-0, Beerschot remained the better team. Only when a second striker entered the team (Dimata), Anderlecht had a few chances. First, Nmencha hit the post. A few minutes later, he scored the 2-1 but just a few minutes remained in the match. Final score: 2-1.


Source: © Internal source
anderlecht-online forum