Verschaeren: "I feel fine"
MONDAY, 14 SEPTEMBER 2020, 11:35 - lajoya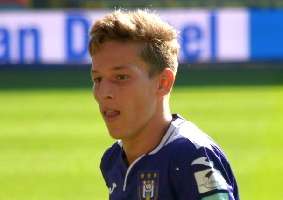 INTERVIEWS Yari Verschaeren came in against Cercle in the 75th minute. The Red Devil did well, but missed a giant opportunity to score the 3-0 in the end of the game. "Too bad, because I really wanted to score. It was a good chance", he said afterwards.


"I felt good", Verschaeren said after the match. "I am glad that I was able to play a bit more. I worked hard, waited for my chance and took it. I also want to thank the Anderlecht supporters for chanting my name. I really love them."
Source: © Internal source
anderlecht-online forum