Dewaest option for the defense
SUNDAY, 13 SEPTEMBER 2020, 14:50 - SJonas35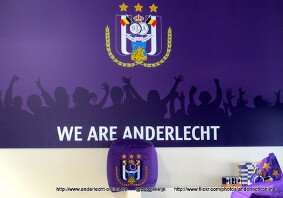 TRANSFERS Is Anderlecht beckoning to Sébastien Dewaest from KRC Genk? According to Sudpresse, Dewaest is one of the options to strengthen the defense after Kompany became coach and Cobbaut is injured.

The physically strong defender was recently captain of Genk, but since Wolf became coach, he opted for a new central duo in the back line. Dewaest expressed the wish to leave and is currently training with the B-team of the Limburgers.

According to Sudpresse, Anderlecht would have inquired about Dewaest a few weeks ago, but Genk's answer was negative. Now, since the situation has changed, a new attempt possibly could lead to more success.

Other Belgian clubs would also have Dewaest in their sights.


Source: Sudpresse

anderlecht-online forum