Van Eetvelt: "Anthony is part of the family"
SATURDAY, 12 SEPTEMBER 2020, 16:02 - Macuz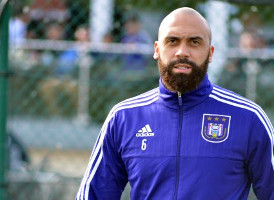 INTERVIEWS Anthony Vanden Borre started training since yesterday at U21, but that does not meaning that RSC Anderlecht is puting a side completely: "You never know with Anthony" says Karel Van Eetvelt. Actually the right flank lack explosiveness.

The choice to move Vanden Borre to B-core did not come from the sky. The club already spoked with the player.

"Anthony has three years without play football, therefore is difficult for him recovered intensity and speed", says Van Eetvelt. "But we want to keep him in Anderlecht as long as possible. He really is a rol model for youngster, also is part of the family".
Source: HLN (PJC)

anderlecht-online forum