Kindermans: "Decision made between pot and pint"
TUESDAY, 8 SEPTEMBER 2020, 14:12 - Macuz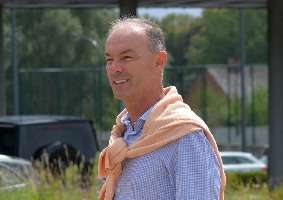 YOUTH - INTERVIEWS The national U21 plays agains Germany today. National coach Jacky Mathijssen has 12 players in his selection who were trained on Neerpede. Head of Youth Education Jean Kindermans is therefor more than proud of the youth work. Although it does hurt that the Purple & White U21 are not allowed to play in 1B.

Kindermans is proud when he goes over the number of players in the national U21, 12 of him were formed at Neerpede: "They have all played with us for years. Some have broken through elsewhere, but still. Proof that you have the best chance at RSC Anderlecht, to become a Red Devil and also that we are doing a good job in our youth academy".

But even with the Red Devils there are even a number of players with a Purple & White past: "To start with, already Lukaku and Tielemans, even now young players have joined the selection such as Verschaeren and Doku are payin off".

1B

What Kindermans still has a hard time with is that the U21 of RSC Anderlecht have passed to play in 1B. "A decision that was made between pot and ping and under time pressure. My stomach still turns when I see the ridiculous criteria on which that decision was made. But we cannot change it now. And we will continue as we do, are and hopefully deliver many Devils in the future".

 


Source: HLN (PJC)

anderlecht-online forum