Three Anderlecht youngsters in quarantine
SUNDAY, 6 SEPTEMBER 2020, 21:22 - lajoya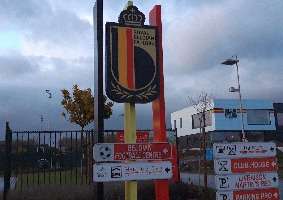 OTHER Bad luck for Mario Stroeykens, Arno Herssens and Lucas Stassin: the trio, like their teammates and staff of the national U17 team, has to be quarantined for a week. The reason: 14 of the 22 players have passed a positive corona test. It is not known whether the Anderlecht trio is actually infected.


Stroeykens, Herssens and Stassin stayed with the national U17 in Germany for two friendly games. They lost the first game on Thursday 4-3, the second game normally had to take place yesterday. That didn't happen because 14 of the 22 players and three of the seven staff members tested positive for corona after the first game.

Before traveling to Germany, everyone took a negative test. The football association assumes that the infections took place on the bus to Germany and that one super spreader is the trigger.

All players and staff members must now be quarantined for a week. They will also undergo a new corona test.


Source: © Internal source
anderlecht-online forum