Bakkali con still choose Morocco
FRIDAY, 4 SEPTEMBER 2020, 13:01 - Macuz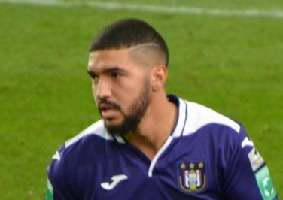 OTHER Zakaria Bakkali played twice for the Red Devils, in 2013 and 2015, both time he was under 21 years old. Due to a new rule, which will be voted on September 18, Bakkali could still choose the national team of Morocco.

That rule states that player who has played less than four official matches for a national team before the age of 21 can still choose another national team if he has dual nationality.

A dangerous rule for the Red Devils as many players have dual nationality. Jeremy Doku, for example, also has Ghanaian nationality after the Belgian.

FIFA will vote for the new rule on 18 September.
Source: HNB (vva)

anderlecht-online forum