About the debutants Doku and Dimata
WEDNESDAY, 2 SEPTEMBER 2020, 15:43 - Macuz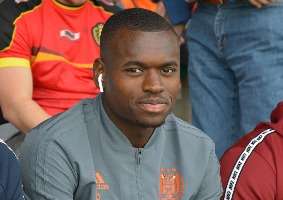 INTERVIEWS Whit Jeremy Doku and Landry Dimata, Anderlecht supplies two players who were selected for the Red Devils for the first time. yesterday, both players spoke to the press.

Doku says he was surprised by his selection, as he was already thinking about preparing for the U21 against Germany match. Of course he is very happy with the selection and hopes for playing minutes. However, the 18 year-old flank attacker realizes that he must first prove himself in training and that he can learn a lot from the other players in the selection. He especially wants to keep an eye on Hazard. "I don't really feel like a Red Devil yet. There are players in this group who were here when I was only ten years old," said Doku.

The selection was also unexpected for Dimata. The attacker has had a very long period of injuries and at the beginning of the season he did not play everything as a precaution. Dimata now feels 100% and plays without pain. Due to the absence of Benteke, Origi and Batshuayi, national coach Martinez thought it was a suitable moment to bring Dimata into the selection.

Here and there, Dimata is labeled as the successor to Lukaku, but he knows that he is still a long way from the impressive statistics of the Inter striker, although he hopes to one day match his level.


Source: Sporza

anderlecht-online forum