Marc Degryse: "A lot of potential, but progress has to be made"
WEDNESDAY, 2 SEPTEMBER 2020, 15:14 - Macuz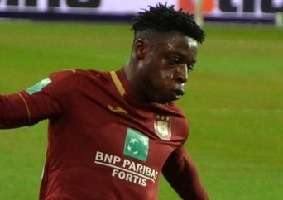 INTERVIEWS Marc Degryse and journalits Stephan Keygnaert were guests in the online talk show HLN live. They talked about the difficult start of Anderlecht, among other things. According to Degryse, it is time for Anderlecht to judge its talents on their perfomance during the matches. They still sees the same problems as last season.

Degryse sees that Anderlecht does not reach a constant level in a match. The former Purple & White player also does not think that a youthful team should be an excuse not to win matches: "They are all individual talents, but you also have to judge them once in normal matches."

Degryse also thinks that the many changes in the team are not doing any good. "Kana did not bring much of it, we did not see Colassin", said Degryse about the match in Ostend. He does think that Tau leaves a good impression, but together with Keygnaert he thinks his performance will go downhill after October, just like last year at Club Brugge.

The volatility and the same problems from last season are still there. For example, the talkers also talked about the lack of effectiveness. Keygnaert talked about Doku, among other things. He finds that Doku can pass his man very often, but he also wonders how many opportunities have come from his actions. Keygnaert also sees that the young winger almost alwasy makes his actions on the sidelines and outside the penalty area. Degryse and Keygnaert do agree that Doku is the furthest among all talents.

"A lot of potential, but there has to be some progress," said Degryse. He thinks that Anderlecht has already lost a lot of points, especially against Mouscron. Keygnaert noted that Anderlecht obviously also misses Kompany when it has to defend a narrow lead.


Source: Het Laatste Nieuws

anderlecht-online forum