Did Devroe fool at Nkaka's transfer?
WEDNESDAY, 2 SEPTEMBER 2020, 15:02 - Macuz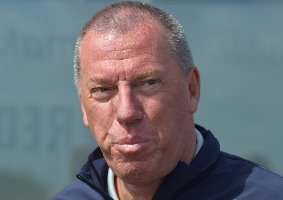 OTHER KV Oostend has sued its ex-manager for irregularities in the transfer of Landry Dimata to Wolfsburg. Devroe would have significantly increased the brokerage fee without the board's knowledge. He would not have arranged everything with the transfer from Aristote Nkaka to Anderlecht.

It was a remarkable transfer: in January 2019, Anderlecht and Ostend reached an agreement on a transfer from Nkaka to the Purple & White at the end of that season. Two months after de deal, Devroe also moved from Ostend to Brussels. Anderlecht paid 1 million euros for Nkaka, but before he had set foot in Neerpede, he was already in the household waste.

Now it sounds that Devroe included a brokerage fee of no less than 30% in the transfer deal. Devroe would not have informed the Ostend board of directors sufficiently about this.

The investigation into Devroe and brokers Patrick De Koster and Didier Frenay revolves around tamprering with brokerage fees and Devroe's personal enrichment during transfers. "Mr. Devroe also received commissions on transfers himself. This creates a conflict of interest that is not in accordance with the law", Ostend claims. Devroe denies and says that everything happened in consultation with the owners of KVO and certainly with main shareholder Marc Coucke."


Source: Het Nieuwsblad (Jürgen Geril)

anderlecht-online forum