Referee Department agrees with Boterberg
TUESDAY, 1 SEPTEMBER 2020, 16:57 - Macuz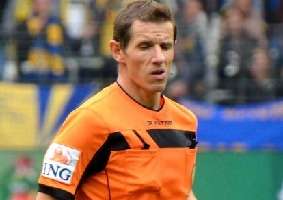 OTHER In its analysis of the football weekend, the Referee Department also comes back to the penalty kick that Ostend received against Anderlecht on Firday. According to the Referee Department, referee Boterberg and the VAR acted correctly in the conscious phase.

In minute 33, a shot by Maxime D'Arpino hits Marco Kana's body and the bounces off his right arms, which is away from his body. "Referee Department analyzes de phase.

"The images do not show that the referee is making an 'obvious foul' and therefore the VAR does not intervene in this situation. The Referee Department supports the decision of the referee and the non-intervention of the VAR".
Source: KBVB

anderlecht-online forum