"Anderlecht is a golden cage for unnecesary players"
SATURDAY, 8 AUGUST 2020, 13:48 - Macuz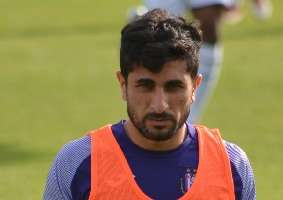 TRANSFERS On a coming level, Anderlecht has almost completed its transfer task. We can only hope for a deeper striker, confirms sportign director Peter Verbeke. A difficult task awaits him on the departure plane. A lot of guys with heavy contract have to go and they aren't anxious.

After the departure of Kemar Roofe, Anderlecht still have two deeper strikers. But Antoine Colassin is still young and Landry Dimata was out of the game for a year and a half. "Our attack is a question mark. We can add something else", says Verbeke. The question is with what budget. "In fact, we will have to be creative, but that's ok. Even someone like Moffi van Kortrijk already costs five millions euros. We will have to discover our own Moffi."

Meanwhile, Anderlecht still has a lot of players in excess: Saief (photo), Trebel, Sanneh, Lawrence, Nkaka, Dauda, Sa,... Losing them is not an easy job. "There are many," says Verbeke. "And they are well paid. They are in a golden cage, so to speak and barely pushing to leave."

 


Source: Het Nieuwsblad (Jürgen Geril)
Het Laatste Nieuws (Pieter-Jan Calcoen)

anderlecht-online forum