Anderlecht angry with the Bruges U23 playing in 1B
SATURDAY, 8 AUGUST 2020, 12:23 - lajoya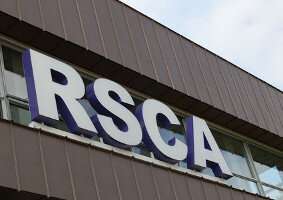 YOUTH Anderlecht and Genk have complained in an open letter to the Pro League about the Bruges U23 playing in 1B this season. The two clubs, which are known for their excellent youth work, speak of "pure distortion of competition".


To get to eight 1B clubs, the Pro League brought in Club Brugge's U23 last week for one season. The choice for Bruges was made based on the final score of the previous U21 competition and a general quotation from the youth academy. "Unbalanced criteria", according to Anderlecht and Genk.

"Flow is more important", adds Peter Verbeke, sports manager at Anderlecht. According to Verbeke, Bruges' talents are more challenged in 1B. "They can make bigger steps towards the first team. The Bruges talents will be provided with a great display window and development platform. They will benefit from this in all areas."

Anderlecht would also have liked to let their talents mature in 1B. Then, for example, it would not have to lend Sieben Dewaele to Heerenveen. "We now have to screen him remotely, while we could have followed him up with our own coaches in 1B. That is frustrating", Verbeke concludes.


Source: © Internal source
anderlecht-online forum