Agreement with Aarhus on Bundu
THURSDAY, 6 AUGUST 2020, 07:46 - lajoya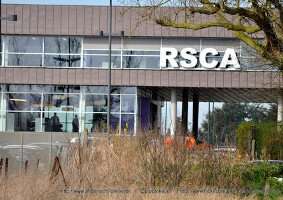 TRANSFERS According to Het Laatste Nieuws, Anderlecht has now reached an oral agreement with Aarhus about the arrival of Mustapha Bundu, the flank attacker who has to reinforce the attack line.


Bundu (23) could sign for four years, but has yet to complete his medical tests. The Sierra Leoner recently visited Anderlecht. He scored ten times last season and provided twelve assists. He is a winger, but can also act on the nine.

The Danes originally wanted Anderlecht to dig deep into the money bag, but Anderlecht did not (and could not) spend too much. It now pays just under € 3 million without bonuses.

Because Bundu was trained in the academy of Craig Bellamy, who now leads Anderlecht's U21, it is strongly believed that his arrival will bring added value to Anderlecht.


Source: © Internal source
anderlecht-online forum