Anderlecht sells Roofe with a small loss
TUESDAY, 4 AUGUST 2020, 20:02 - lajoya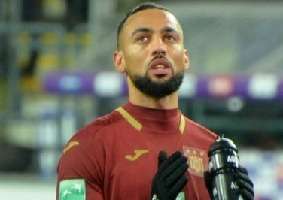 TRANSFERS According to Scottish media and reports from the entourage of Kemar Roofe, Anderlecht are catching "about five million euros" for the striker. That writes Het Laatste Nieuws. Glasgow Rangers pays one million euros less than Anderlecht last summer.


Anderlecht paid six million euros to Leeds and Roofe signed a three-year contract. It is a bit short-sighted, but we can say that Purple & White put two million euros in transfer fee on the table for the striker per season. With two contract years to go, Anderlecht are still collecting five million for the striker.

Roofe's departure is a good thing for wage costs. Still according to Het Laatste Nieuws, the Englishman gained an annual salary of 2 to 2.5 million euros at Anderlecht. That made him one of the big earners. Partly due to various (minor) injuries, his return was not correspondingly high.

The sale of Roofe frees up space for offensive reinforcement. That will be necessary, because during the preparation it turned out that purple and white have difficulties to score.


Source: © Internal source
anderlecht-online forum