License manager is keeping an eye on Kompany
TUESDAY, 4 AUGUST 2020, 10:45 - lajoya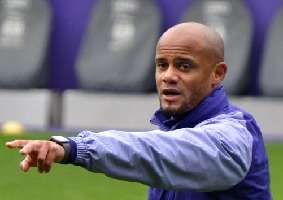 OTHER Now that he is injured, Vincent Kompany is busy coaching during the friendly games. Much more than Frank Vercauteren, the official head coach. License manager Nils Van Brantegem does not like that.


Kompany does not have the necessary diplomas to be a head coach. Last season Anderlecht received a (small) fine for this. Also this season, license manager Van Brantegem will keep a close eye on who is acting as head coach.

"We do that with every first division team", says Van Brantegem. "The rules are clear. There can only be one T1 and that is Vercauteren at Anderlecht. And a notified man is worth two."

If Kompany acts as head coach, Anderlecht's license will be compromised. Therefore, he may be in the stands during the league games and not on the bench when he cannot play.


Source: © Internal source
anderlecht-online forum